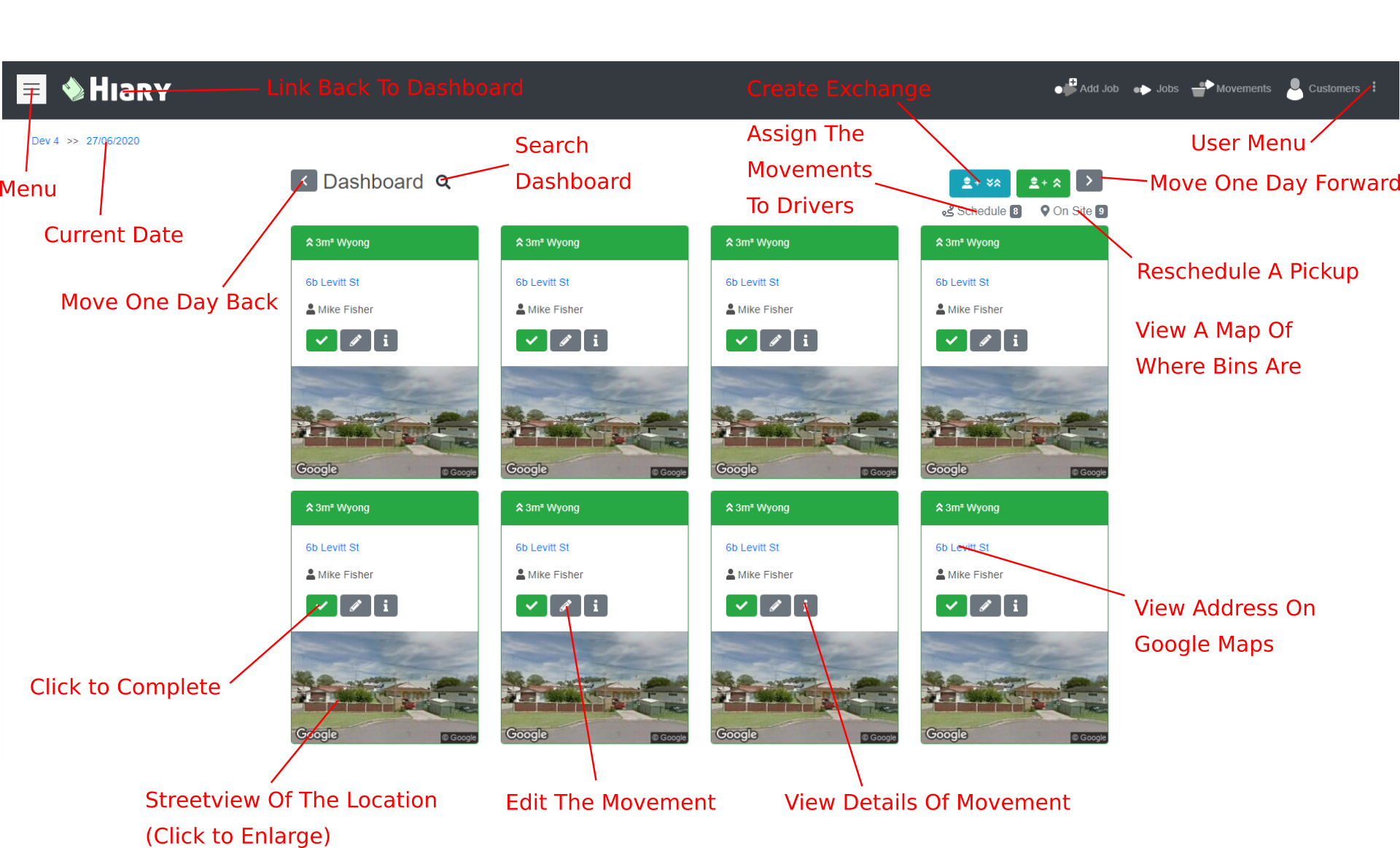 Using Hiary to track all your skip bins and make sure that deliveries and pickups are done on time every time is simple once you've mastered a few simple concepts.
Each job is broken down into two movements (a delivery and a pickup). Exchanges simply link the pickup with the new delivery so that you only have to schedule one booking.
The dashboard in Hiary provides access to all the functionality you need to book, schedule and track all your bookings.
Our bin manager will allow you to communicate with drivers quickly and easily by putting all your information about your bookings and customers at your finger tips.
Dashboard Date
The dashboard always shows the bookings scheduled for the day that it is currently presenting.
When the day selected is today (the default) then any movements that have not been completed previously are also displayed.
Each card on the dashboard represents one bin movement (delivery (blue), pickup (green) or exchange (aqua)).
The schedule link on the dashboard will allow you to allocate movements to drivers for specific days.
Search
When you click the search icon next to the Dashboard heading you can select various search parameters.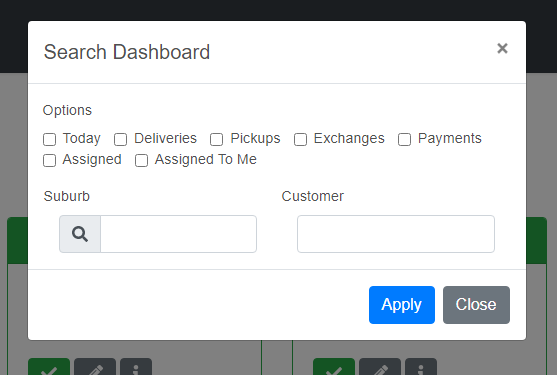 When you click apply the dashboard will only show the movement cards which match your criteria.
You can search by movement type (delivery, pickup, exchange), payments only, limit to movements that are scheduled for today, either assigned or assigned to me.
Finally you can search by suburb or by customer details.
Movement Details
On the dashboard you can view the details on any skip bin booking in our bin management software by clicking the 'i' button on the card.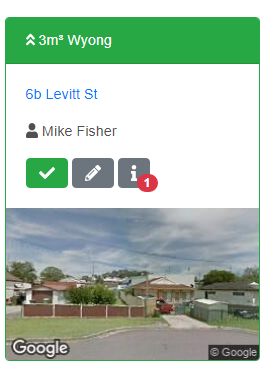 The number on the button indicates any messages that have been exchanged on the job with staff such as drivers.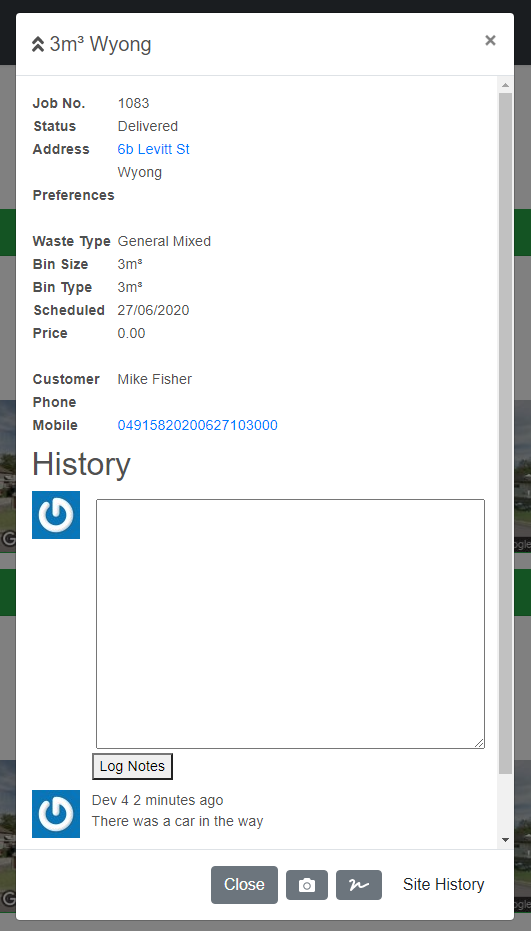 This is a similar dialog to that the drivers get where you can capture photos, signatures and other files.
When there are attachments they are available to the driver and admin staff via this dialog and via the job edit form.
Mobile Experience
When you login on a mobile device you will get a limited sub set of functionality available on larger screens but all the basic features will still work.
You can still create skip bin bookings and communicate with drivers via the cards on your dashboard.