The introduction of the billing and invoicing software has helped thousands of businesses, small and big, address many challenges that plague their operations. Among the capabilities that come with a modern billing management system is the ability to generate invoice templates quickly, a close watch over receivables, and pinpoint monitoring of their cash flow. Simply put, you won't be losing sleep over cash flow-related worries.
A comprehensive billing software allows companies to not just create invoices in a flash, but also automatically schedule and send invoices to clients for subscription services and repeat transactions. Users can also reconfigure existing invoice templates for other purposes, which means they don't have to start from scratch and waste precious time on creating another template.
By generating invoices faster, companies are able to send them to their customers quickly. That means they get paid a lot quicker as opposed to manually crafting invoices from the ground up. The tracking functionality also helps companies identify clients who pay on-time as well as delinquent customers who are detrimental to their business.
That said, a modern invoice system is not enough. To fully optimize your billing and management platform and raise the profitability of your business to the roof and beyond, you need to combine technology with the following strategies: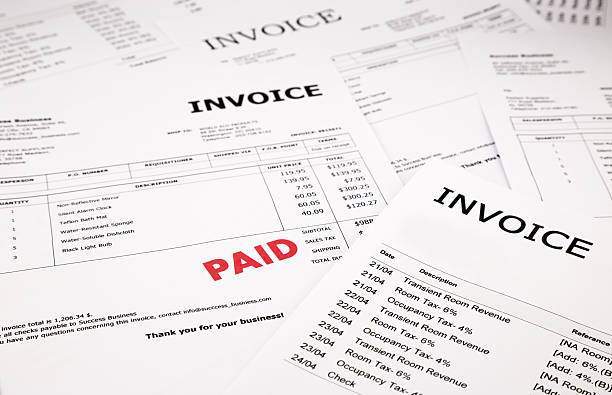 Move to the Cloud
Even with the huge strides in business-related technologies, many enterprise organizations still use paper-based methodologies and cumbersome spreadsheets for their billing and invoicing processes. That said, cloud computing is clearly making its mark as an enabler for absolute digital transformation for businesses. It won't be long before a cloud-based invoicing system becomes the norm rather than an option.
In a report titled Cloud Vision 2020 by LogicMonitor, 83% of enterprise workloads will be performed in the cloud by 2020. Billing and invoicing is a business-critical process that needs to be fast, accurate, and secure. It won't be surprising if almost every enterprise around the world migrate their billing and invoicing tasks to the cloud and ditch the spreadsheets.
On top of that, the advantages of utilizing a cloud-based invoicing and billing software are too enticing to pass up on. Enhanced scalability, better cost-effectiveness, lower disaster recovery costs, and better security are among the benefits that stem from using cloud-based invoicing system. You won't enjoy such advantages using a two-page per day diary.
Add More Security to Payments
Customers today have a plethora of payment options to choose from when settling their bills. These options include one-click payment buttons embedded in their online invoices, mobile apps, and virtual wallets. Simply put, there is no shortage when it comes to variety.
But aside from having a wide range of payment choices, customers demand more security. In addition to passwords, data encryption, and tokenization, biometric scanning functionality such as fingerprints and facial recognition can be integrated with digital invoices to take security to a whole new level.
While the United States is still at the experimental stage, China has proven that it can be done. Customers of China-based Kentucky Fried Chicken outlets have been using facial recognition to purchase food since 2017.
By adding such depth to payment security, consumers gain more confidence in your business and become more inclined to pay, thus accelerating your cash flow and impacting your profitability.
Bill Smarter with AI
The benefits of artificial intelligence in the realm of billing and invoicing are overflowing. For one, AI can generate bills based on your existing billing guidelines. It automatically enters the necessary information using available, real-time data to create a very accurate bill with all the details such as the items and services and corresponding charges.
Artificial intelligence also spots inaccuracies and adjusts them so that every invoice reflects every billable service or item. This means you are not missing or failing to include any and every receivable your customers owe you. This ensures your company is paid for everything that it is owed, thus improving your revenue and cultivating overall business growth.
Paper or Digital Billing?
Paper billing systems take a lot of time and resources. Even with the most diligent work from your billing staff, paper-based bills are extremely prone to errors, which can lead to costly back jobs, refunds, and customer dissatisfaction.
The advent of invoicing systems not only streamlined the whole billing process; but also sped up the delivery of bills to clients. But while faster delivery means your customers receive their bills way ahead of time, it doesn't mean they like it that way.
A 2019 survey administered by Consumer Action found that 45% to 74% of consumers prefer to receive their bills by mail, depending on the category. The vast majority of respondents revealed that they like to keep solid copies of their transactions for auditing and tax purposes. Others like how their information is not sent over the Internet and at risk of being accessed by hackers. A few also value how they don't have to log on to different websites and memorize passwords.
Modern billing and invoicing software indeed has its advantages. That said, business owners must also respect the choice of their consumers when it comes to their billing preference. At this point, the right thing to do is ask them if they prefer paper or digital and go along with it until a more acceptable solution comes along.